Unlocking Funding - From Start Up to Scale Up: iFMeetup at Plexal - 22nd October
Tuesday, 22nd Oct 2019 at 11:15 to Tuesday, 22nd Oct 2019 at 12:15
Innovation Hub, Plexal, 14 East Bay Lane, The Press Centre, Here East, Queen Elizabeth Olympic Park, London, E20 3BS
We are great at creating startups in the UK – ranked 3rd amongst developed nations. Yet fewer than 3% of our startups still exist after a decade and the UK falls to 13th in a league table for scaleups. It can be a major challenge financing a startup from "early-stage" through to a valuable and profitable business with commercialised products or services.
Join this meetup as Informed Funding's attendees make sense of the different avenues of funding available at the various stages of a startup, including access to grant and R&D funding.
Followed by a complimentary networking lunch sponsored by Plexal 
This meetup is free to access for all but with limited places. Please register your interest in attending. OpenDoor and Plexal members have free premium access to Informed Funding including preferential access to our meetups. 
The Panel:
Malcolm Holloway, Director at EFM (Chair) 
Malcolm is a finance director, venture capitalist and director of the EFM Network and provides hands on, on-site finance support, operating either as finance director or by providing team members to assist in other finance roles.
He shares his professional and practical experience, gained through many years of financial management and business leadership.
Matt Penneycard, Co-founder at Ada Ventures
Matt is the co-founder of Ada Ventures a seed-stage UK technology investor, backing under-estimated founders building global businesses in over-looked markets.
Prior to Ada Ventures, Matt ran investment funds in the UK and US and has invested in over 60 tech startups.
Julia May, Senior Partner at May Figures Ltd
Voted Best R&D Tax Credits Director (UK) in the Female CEO Excellence Awards 2017
Julia is a prize-winning Chartered Accountant and Chartered Tax Advisor (ex, Arthur Andersen Corporation Taxation specialist). She has a BEng Honours Degree in Engineering Science (specialising in Electrical, Nuclear and Mechanical Engineering) and broad-based industry experience working for a number of software and IT consultancy firms. One of the UK's leading R&D Tax Credit tax advisors, a delegate of the HMRC's Research & Development Consultative Committee and a member of the HMRC i-File Working Party she has personally prepared and reviewed hundreds of R&D tax credit and Patent Box claims.
Specialising in handling HMRC Inquiries, she has successfully advised clients who have received queries from HMRC on issues ranging from complications over offshore shareholder structures and taxation of capitalisation of intangible assets to basics such as inadequate record-keeping. She is able to provide clients and their accountants with pragmatic commercial advice when faced with multiple interactive issues, always prioritising the overall needs of the business holistically.
Steve Plant, Associate Finance Director at EFM
Steve is an experienced and approachable finance director who has a passion for working with a portfolio of growing SMEs. In addition to strategic and operational responsibilities, he has experience in business start-ups, acquisitions, disposals, business rollouts, and international investment.
As a Chartered Accountant, Steve has put his skills to good use in countries as diverse as India, Russia and Singapore and relishes working in different cultural environments as well as the UK.
Steve works with early stage businesses on their funding journey and has  helped 3 businesses raise £1.85m in the last three months. Steve is part-time CFO of 3 businesses who have received Northern Powerhouse Funding and is the finance Trustee of the Octagon Theatre Bolton.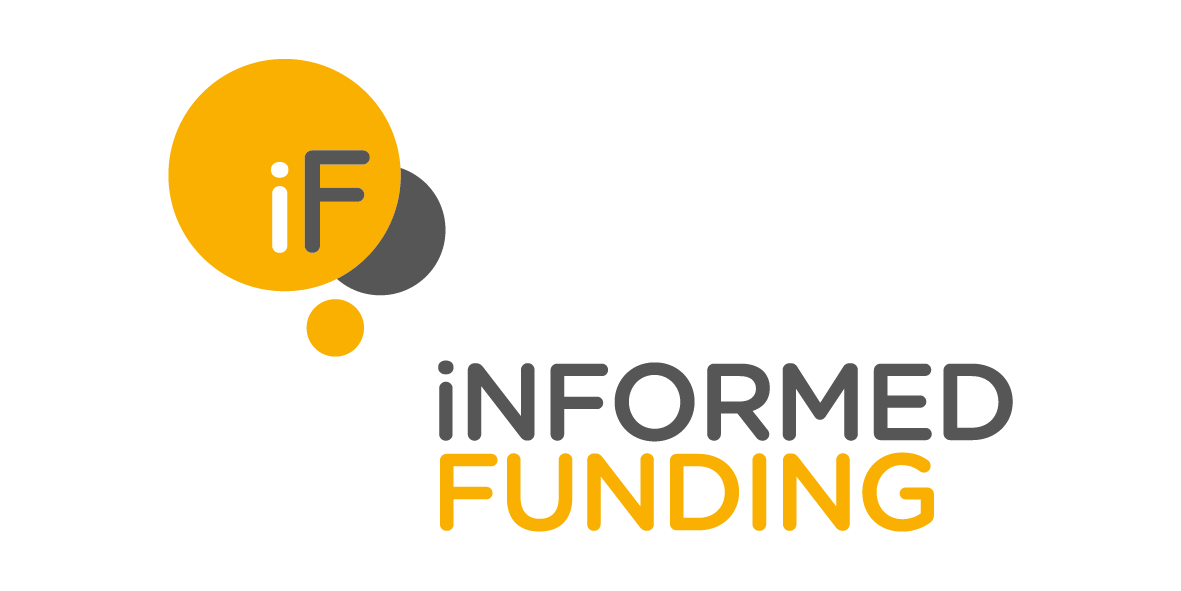 About Informed Funding 
Informed Funding is an online and offline information resource designed to help New and Growing Companies identify the range of options available to them to raise finance. Workspace customers have free and exclusive access to funding strategy consultations, finance seminars, workshops and access to over 800 sources of finance. 
About OpenDoor 
Plexal has invited entrepreneurs and subject matter experts who are passionate about social inclusion and innovation to be mentors to members of their 12-week OpenDoor accelerator. The programme aims to support innovators with a product, service or solution that can make work more inclusive. Lean more about OpenDoor by vising the OpenDoor application page. 
By taking part in this event you grant Informed Funding full rights to use the images resulting from the photography/video filming for publicity or other purposes to help achieve our aims. This might include (but is not limited to), the right to use them in printed and online publicity, social media, press releases and funding applications.
Sponsored By: