Creating Value: Growth Strategies for Tech Start-Ups #iFWorkshop, Plexal - 27th November
Wednesday, 27th Nov 2019 at 10:00 to Wednesday, 27th Nov 2019 at 12:00
Plexal, 14 East Bay Lane, The Press Centre, Here East, Queen Elizabeth Olympic Park, London, E20 3BS
Creating Value: Growth Strategies for Tech Start-Ups
Business owners often get caught up in running their business on a day-to-day basis without considering their long-term goals. This Workshop is aimed at helping business owners to stand back and review their growth strategy and how to enhance the value of their business.
If your intention is to get real value for your business in the future, it's never too early to start thinking about your growth strategy and positioning your business to achieve maximum value.
We'll be working through the key questions every business owner should consider, whatever stage of growth they are at.
Developing a growth strategy. What steps can you take to grow your business over time, which steps are most applicable to your business and what is an appropriate timeframe?
Have you managed to build and structure the right team for growth and maximising value? And have you got the best experts, internal and external, to advise you throughout?
Who are the potential buyers? What are your long term goals which could include a trade sale, sale to private equity, a management buy-out, an employee buy-out or an IPO.
How are businesses valued? How do you position your business to be attractive to potential buyers and what would make them pay more rather than less? When is likely to be the right time and will market conditions be favourable.
The workshop will have a maximum of 15 attendee companies – and the discussion will be based around actual case studies (including those of the attendees).
We're pleased to welcome David Wyeth from EFM Growth to help deliver this workshop.
EFM Growth works closely with business owners to understand their ambitions, their business and their challenges. We support big ambitions with sound commercial strategy.
From navigating through periods of change to planning and driving strategies for growth, we are here to help you and your business on your growth journey. We do this by working with business owners to agree on plans, to make changes, measure outputs and results and keep the plans on track.
David is an experienced Growth Partner providing professional advice and support for clients who wish to grow or re-structure their business by sale or acquisition. He works with a wide range of businesses but has a particular focus on the digital sector including Information Technology, Telecoms, Marketing, Communications, Recruitment and Consulting (the typical business. David has over 30 years corporate finance and Private Equity experience.
Location:
Plexal based in the Former Press Centre in the Olympic Village in Stratford is a workspace designed to resemble a mini-city, they have their very own indoor park, private phone booths, high street, town hall and workshop space for rapid prototyping (which comes stocked with 3D printers and scanners).
Why? Because they believe innovators need two things: opportunities to connect with people and space to think or create in quiet. And cities do both those things – which is why they've been hotbeds of innovation for thousands of years.
They're just a few moments from many of London's most important travel hubs.
Elba Meeting Room at Plexal, 14 East Bay Lane, The Press Centre, Here East, Queen Elizabeth Olympic Park, Stratford, London, E152GW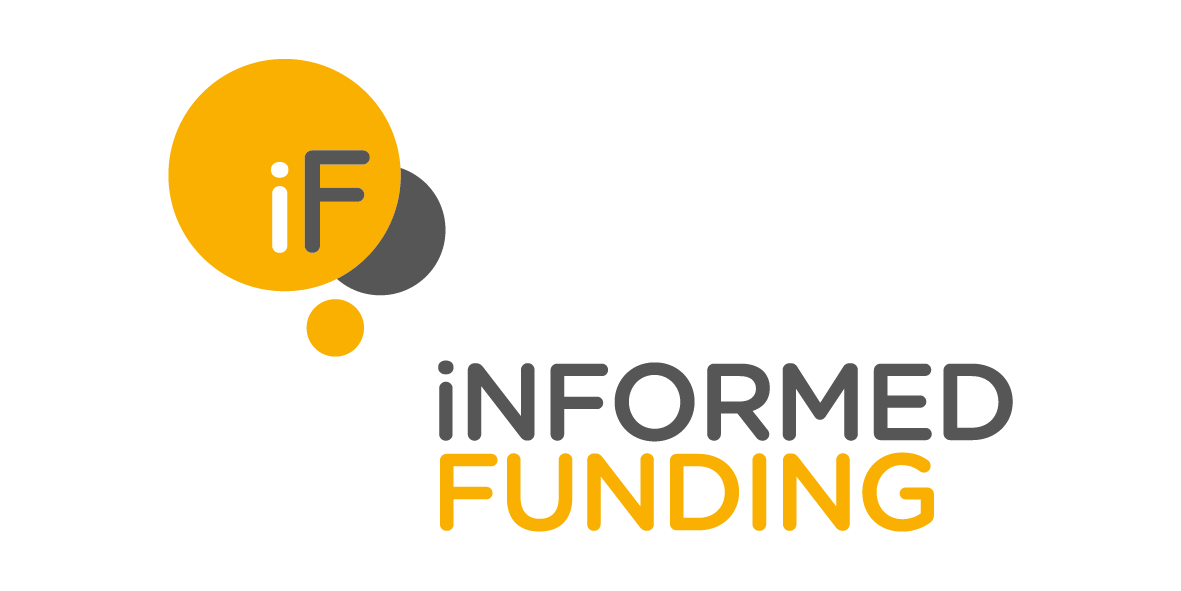 Informed Funding is an online and offline information resource designed to help New and Growing Companies identify the range of options available to them to raise finance. Workspace customers have free and exclusive access to funding strategy consultations, finance seminars, workshops and access to over 800 sources of finance. 
By taking part in this event you grant Informed Funding full rights to use the images resulting from the photography/video filming for publicity or other purposes to help achieve our aims. This might include (but is not limited to), the right to use them in printed and online publicity, social media, press releases and funding applications.
Sponsored by